The Latest
The latest from India Drummond. Thoughts on writing, creating, publishing, and what she's up to on social media.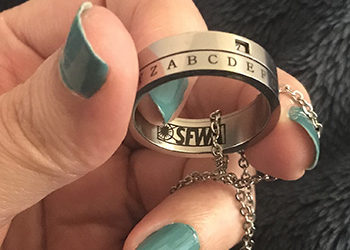 So, by far the most fun thing that has happened recently is that I got my SFWA decoder ring. I don't know if any of my fellow members will actually send me coded messages, but that's not the point, is it. The point is that we could (and I'm hoping someone will.) As a...
© 2016-2019 India Drummond, Trindlemoss LLC. Unauthorized use and/or duplication of this material without express and written permission from the author is strictly prohibited. Excerpts and links may be used, provided that full and clear credit is given to India Drummond with appropriate and specific direction to the original content.