The Latest
The latest from India Drummond. Thoughts on writing, creating, publishing, and what she's up to on social media.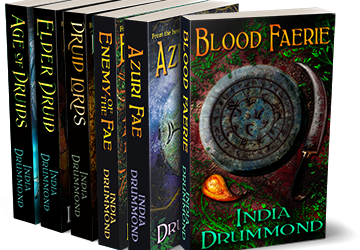 Recently, I learned that Amazon is discontinuing its Kindle Matchbook program. It was one that allowed readers who had purchased my books as a paperback to receive the ebook editions at a discounted price. This is most unfortunate, as I felt like it was a fantastic...
© 2016-2019 India Drummond, Trindlemoss LLC. Unauthorized use and/or duplication of this material without express and written permission from the author is strictly prohibited. Excerpts and links may be used, provided that full and clear credit is given to India Drummond with appropriate and specific direction to the original content.